VIKTOR KORNEEV



1 of 1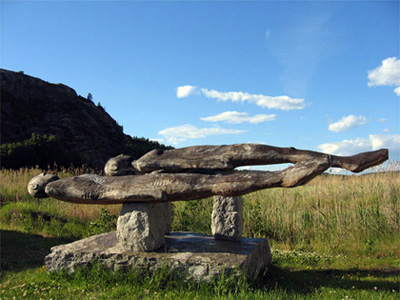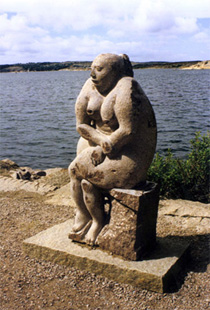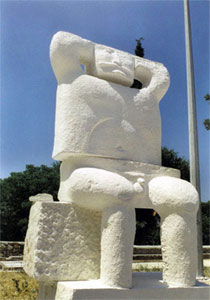 Each time you see sculptures by Victor Korneev, you have the sensation of absolute naturalness of their existence in space, of perfectly balanced volumes, of inner harmony of meaning and form.

His work evolves within the framework of conventional plastics. Owing to his professionalism, involvement in history of world culture, knowledge of contemporary European art as well as firm personal attitudes and tastes, he has become one of the most noteworthy and distinguished contemporary artists.

His main plastic theme, which is a naked female figure, and his method of modeling from real life are also conventional. It is real life that provides him with endless variety of forms and states.

There are two extremes in his images : "ever-present" and "concrete", pertaining to this particular day. When combined, these extremes create a peculiar reality. The archaic, basically timeless, but anxious merges in his works with the feeling of unsteady equilibrium, of something unstable, wavering. Color is also important; while violating the outer form, it gives more strength to the essence, intensifies the motive of insecurity of existence, of loneliness, at the most. This oppressive, compassionate note appears, according to the artist himself, out of Уnostalgia for the lost harmony of the primitive, for the kindness and beauty in human relations.

The works made in granite in the year 2000 and erected in plein air in Sweden are quite modern in outlook and in powerful laconic form. These are "Autumn": one sees in the aperture the sky and landscape in place of heart; "Black Torso", a fragment of "ancient" figure; "Swedish Madonna": it hides its secret life under its crossed hands and legs that look like a lock.

By creating his plastic concept, by thriving to reach harmony Victor Korneev merges daringly the seemingly incompatible, mutually repudiating aesthetic systems of different ages with quite an unexpected result. There is a poet in the artist:

It is enough to have a little lamp,
And the shadows would come over to me.
They are pushing importunately, catching on with their paws,
Scaring the sunset in the window.

And it is hard to understand where they were before,
And throw them away.
They stand in the corners and stretch themselves out,
Voiceless souls of voiceless things.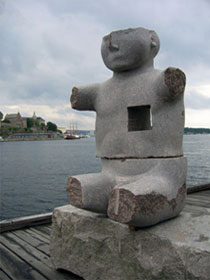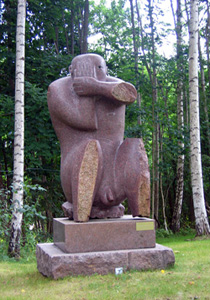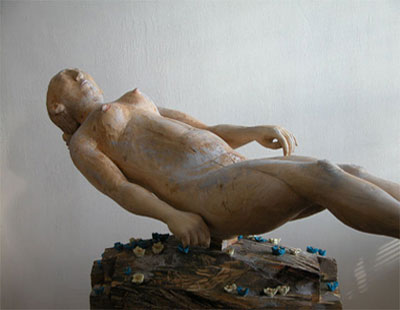 Couple
wood, granite, 300x140x175 cm, 2002
Swedish Madonna
granite, 180x130x70 cm, 1997
Looking for the light
granite, 185x110x55 cm, 2001
Inspiration
stone, 210x160x60, 2003
Spring
wood, 185x70x80 cm, 2003
Autumn
granite, 170x330x60 cm, 2003


chez les nobles 17500 Vanzac France


+33(0)546709667 France


+7(495)5182918 Russia